M.S. BEAMS :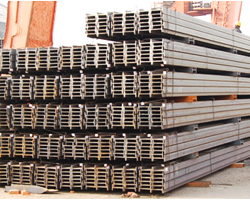 Aakaf Steel a leading Trader engaged in Trading of M.S. Beams a universal beam has an "I" cross section, these beams are tested for their quality before dispatching to the customers. Highly reputed trader in the market Aakaf Steel Private Limited offer MS Beams which are manufactured by leading companies.

Applications
Beams are commonly used in the building all type of fabrication door & window, construction, bridge construction and steel Structure, frames of industrial buildings and Sheds.

Specification
We provide M.S. Beams (Mild Steel Beams) in various grades, thicknesses, length and weight with varying dimensions as per customers demand.